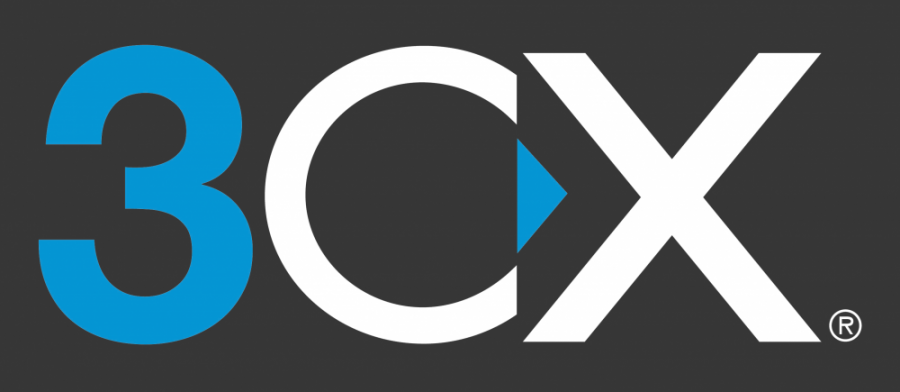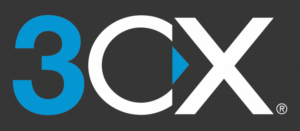 #1 ENTERPRISE PHONE SYSTEM
CUT LICENSING COSTS BY 80%
We customize 3CX solutions to suit your specific requirements, whether you prefer us to exclusively handle hosting, provide the 3CX license, or if you'd like us to configure and provide ongoing support for the system. We're here to meet the unique needs of each of our clients.

This cutting-edge IP Phone System serves as a comprehensive alternative to your conventional PBX, extending support to standard SIP soft and hard phones, VoIP services, and traditional PSTN phone lines. Not only does 3CX Phone System present a far more cost-effective solution compared to a traditional PBX, but it can also significantly slash call expenses by leveraging VoIP service providers. With its user-friendly web-based administration, managing your phone system becomes a breeze. Moreover, 3CX Phone System streamlines your communication network by eliminating the need for complex phone wiring, offering the added benefit of facilitating remote work effortlessly.
Key Features:
Complete phone system – Provides call switching, routing & queueing
Purchase cost dramatically lower than a traditional hardware PBX
Scalable – Unlimited extensions and phone lines. No proprietary expansion modules needed!
Web based configuration & status indication – Easy phone system management!
Unified Communications – Receive voicemail via email & see user presence
Auto-Attendant (e.g. 1 for sales, 2 for support, etc.)
Reduce long distance and inter office call costs
No more expensive proprietary system phones – Use standard SIP phones
Eliminate the phone wiring and make moving offices easier
Easy call control, presence and extension management
Click to Dial & Call Pop-up for Microsoft Outlook
Receive & Make calls via the standard PSTN using VoIP Gateways
Save on monthly call costs using SIP trunks or VoIP providers
Microsoft 365 Integration
Teams Integration
Get 3CX for free for up to 10 Users*
*3CX Licence with limited PBX functionality
*Requires SIP Trunk connectivity
3CX Pricing

3CX is priced as an annual licence subscription based on the number of simultaneous calls your business needs to make. 3CX licences come in 4 tiers: Free, SMB, Professional and Enterprise. The table below gives you a quick summary of 3CX Free vs SMB vs Pro and Enterprise pricing.
3CX SMB
Small Business - Up to 20 users
On Premise or Hosted Option

Microsoft 365 Integration
Microsoft Teams Integration

Start / Stop Call Recording
May I take this opportunity in thanking you for your prompt action in dealing with our hardware problem last week. We were in jeopardy of not being able to pay some clients employees at the end of last month and although we needed to work additional hours we fulfilled our deadlines on time.
Infinity Business Solutions - a company aptly named! They always provide solutions, they're always business like and offer no end of help and advice. It gives us great confidence to know that Infinity are on board.
I just wanted to say thank you for all the hard work put in supporting our systems It is really appreciated that you are on the ball  and I really feel that we can rely on Infinity when it counts.
The staff at Infinity are always cheerful, courteous & helpful and pretty much resolve problems first time. Nothing is ever too much problem and they even are prepared to help outside of hours when urgent help is needed. Keep up the good work...and don't lose the personal touch!
Infinity understand that down time is the most important issue and do all they can to ensure that our staff have minimal down time when experiencing problems.
Infinity understand that down time is the most important issue and do all they can to ensure that our staff have minimal down time when experiencing problems.
You don't know how good it is not having SPAM arriving every 3 minutes! I've received no SPAM since 4pm yesterday ... nothing in my Inbox, Junk Mail folder or caught by the SPAM controls within Exchange. Perfect!
Having benefitted from Infinity's support since 2013, we remain impressed with their technical ability and focused approach to keeping our IT systems updated and working as they should. After using a larger IT support company we chose Infinity because of their size, with them being big enough to cope, but small enough to care. We made the right choice - the quality of their service has always been excellent, and we've come to regard them as part of the team.
Unfortunately our business suffered a ransomware attack however thanks to Infinity's support we were able to get by with minimal downtime. Rob and the team worked tirelessly throughout Friday and Monday and over the weekend to ensure we weren't left negatively affected by the event. We were very glad for the great back ups and systems that we had invested in thanks to Infinity's past recommendations.