FLEXIBLE SOLUTIONS FOR YOUR BUSINESS...
Infinity is a professional provider of IT Support and Cyber Security Managed Services, having been established in 2004. We cater to small and medium-sized businesses located in Berkshire and its surrounding areas. 
Our mission is to assist business owners in enhancing organizational and individual performance through the use of a well-managed and secure IT infrastructure, coupled with top-tier IT support and guidance. Our team of experts guarantees fast and reliable services, as our staff's professionalism and amiability ensure exceptional client satisfaction.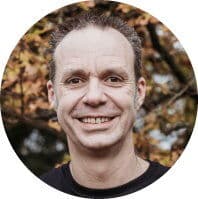 Martin Lowery
Managing Director
I have always had a love and a talent for all things technical, as a child my parents would always come home to find things that have been taken apart! My first job after finishing college was repairing cameras for Kyocera Yashica but ended up fixing their computer issues instead. 2 years later I started my first job in IT at a small IT support and software development company in Reading.
In 1994 at the age of 19 I took the brave step and started working for myself supporting small business and home users. I took on a business partner after a couple of years but that didn't work out, and in January 2004 I started Infinity Business Solutions Ltd.
Over the years we have a built a fantastic highly skilled and friendly team, most of which have been with Infinity for over 10 years now. My company vision is, and always has been… "Strive to be an innovative, successful IT company supporting SME's. Valuing our staff and customer relationships, to supply reliable solutions and redefining the way IT services are delivered, through effective teamwork and a friendly rewarding experience."
In my spare time I enjoy looking after and driving my classic cars, and going to car shows with my son. I also do Martial Arts with both my children, and we are currently blue stripe belt. As a whole family we also enjoy roller coasters and are part of the Roller Coaster club of Great Britain.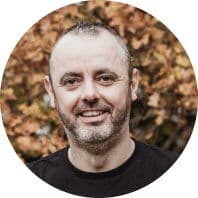 Rob Thompson
Operations Director
For as long as I can remember I've always had a passion for computers and tech, from a young age I wanted to know how computers worked, and more importantly, how to fix them myself. After 8 years of Server support for Hewlett Packard I joined Infinity in 2008 and have never looked back. I love how every day is different and we're always looking to better ourselves and find the "next big thing" on the horizon.  I always try to ensure a fun, and honest relationship with our customers which is something we feel sets us apart from other MSPs.
Beyond IT hobbies, outside of work I enjoy photography, including my annual trip to the Mach Loop to climb a mountain and photograph the low-level military flights.  I also share a love of animals with my wife, and together we have four cats, two rabbits, and two tortoises.  After a prolonged back injury, I have recently resumed playing Golf (poorly).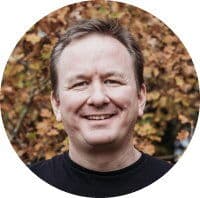 Matt Dixey
Business Development Manager
I've worked in many areas of IT over the years.  With a strong technical background, I'm able to work closely with existing and new customers, helping to guide them through the best solutions for their ever-changing IT infrastructure.
Outside of work, I'm a guitarist, singer, songwriter, and I've produced my own music (now available on all good streaming services).  I've enjoyed being part of a few bands in my younger days, playing alongside Martin on drums! Photographic proof available on request.
I also have a soft spot for family holidays in the Lake District, where I try to convince my kids that walking up hills, often in the rain, is a good idea.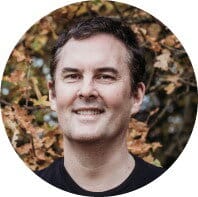 Steven Soones
Technical Support
I joined the Infinity team in 2016 and never looked back, I am an experience IT Professional having worked in the world of IT for over 15 years.  Teamwork has always been key to any companies success we all have a strong understanding of our customers' needs to help them with any issues which may arise. My ethos is to be courteous, kind, polite and always willing to go that extra step.
I have always had a passion for the technical as long as I can remember I have always wanted to know how things worked, always dismantling things to find out how they work and of course, re assembling.
My hobbies to mention just a few entails property development, my current project is a Chapel in Southwest Wales and also I have just restored a 1978 Triumph Spitfire. I also enjoy Astronomy, and I love a good quiz. One hobby I am still aiming to do, during lockdown I thought it would be a great idea to learn how to play an electric guitar, a year later it's still on my to do list…….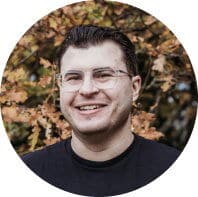 Kris Softley
Technical Support
Professionally I'm an experienced IT Support Technician with over 10 years of experience in IT. I'm ready to contribute to the team's success through hard work, attention to detail and excellent organisational skills. Clear understanding of our customer's organisation goals. Motivated to learn, grow, and excel in IT offering the best support. Excellent reputation for resolving problems, improving customer satisfaction, and driving overall operational improvements.
Personally I enjoy urban, venue, landscape photography I enjoy contributing to Google Maps and CAMRA reviews to encourage visits to licensed retailers in the service industry. To relax I like taking walks, exploring new music genres, cooking, and playing videogames.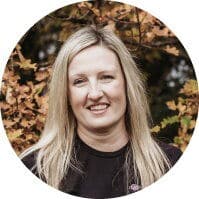 Stacey Kiley
Sales & Marketing
As the newest member of the group, it's been an absolute pleasure working as part of the Infinity team for the last year or two, they have made me feel incredibly welcome and helped me immensely to gain a better understanding for all things IT! I bring with me a number of years' experience in both direct sales and sales support roles working across various corporate and small businesses over the years. I take pride in providing customers with the best possible service, ensuring that we are meeting with their expectations along the way. I've had a lot to learn but with the help of our friendly and professional team, they've made it so easy.
When not at work, I am a busy mum of two very independent children, who between them have a hectic schedule themselves, my son in particular who enjoys lots of outdoor activities and has recently qualified as an open water diver. As a family we like to travel as much as we can and enjoy spending family time together, this year we managed an amazing holiday to Egypt – the diving was out of this world.
In my spare time, I do lots of walking with my Irish setter in tow, we enjoy lots of walks around our local lakes, chasing squirrels is a particular favourite!!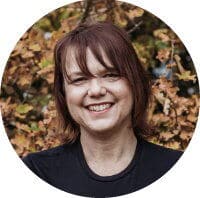 Lesley Robertson
Office Administrator
I have been working with the Infinity team for the last 9 years and I really enjoy working with such a professional, friendly team.  I have many years of experience in administration and financial roles and have learnt so much about IT since working at Infinity and can see what a vital part of an SME IT is. I always strive to offer the best customer service I can and customer satisfaction is at the heart of what I hope to achieve.
Outside of work, I'm a busy mum and enjoy spending time doing activities with my children and looking after our pet cat and guinea pigs. My youngest daughter is a keen football player and we were hooked on the women's Euro championships this summer and now enjoy going to watch Reading women play.
May I take this opportunity in thanking you for your prompt action in dealing with our hardware problem last week. We were in jeopardy of not being able to pay some clients employees at the end of last month and although we needed to work additional hours we fulfilled our deadlines on time.
Infinity Business Solutions - a company aptly named! They always provide solutions, they're always business like and offer no end of help and advice. It gives us great confidence to know that Infinity are on board.
I just wanted to say thank you for all the hard work put in supporting our systems It is really appreciated that you are on the ball  and I really feel that we can rely on Infinity when it counts.
The staff at Infinity are always cheerful, courteous & helpful and pretty much resolve problems first time. Nothing is ever too much problem and they even are prepared to help outside of hours when urgent help is needed. Keep up the good work...and don't lose the personal touch!
Infinity understand that down time is the most important issue and do all they can to ensure that our staff have minimal down time when experiencing problems.
Infinity understand that down time is the most important issue and do all they can to ensure that our staff have minimal down time when experiencing problems.
You don't know how good it is not having SPAM arriving every 3 minutes! I've received no SPAM since 4pm yesterday ... nothing in my Inbox, Junk Mail folder or caught by the SPAM controls within Exchange. Perfect!
Having benefitted from Infinity's support since 2013, we remain impressed with their technical ability and focused approach to keeping our IT systems updated and working as they should. After using a larger IT support company we chose Infinity because of their size, with them being big enough to cope, but small enough to care. We made the right choice - the quality of their service has always been excellent, and we've come to regard them as part of the team.
Unfortunately our business suffered a ransomware attack however thanks to Infinity's support we were able to get by with minimal downtime. Rob and the team worked tirelessly throughout Friday and Monday and over the weekend to ensure we weren't left negatively affected by the event. We were very glad for the great back ups and systems that we had invested in thanks to Infinity's past recommendations.